About covid-19 measures
At our shop, we have taken the following measures so that everyone can enjoy the camper safely and securely.
Deodorant sterilization by vehicle ozone sterilization deodorizer
We use a machine manufactured by Ornit, a manufacturer dedicated to ozone generators, to sterilize and deodorize before use. Research institutes have proven that ozone has the effect of inactivating all viruses.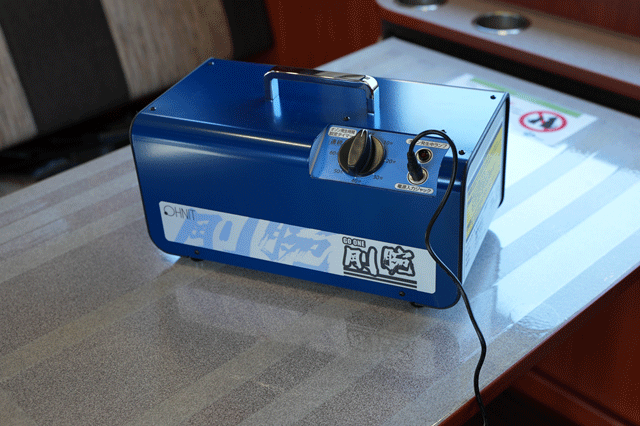 Use of "SARAYA" alcohol for hand sanitizer
To clean the inside of the car, use a high-concentration alcohol disinfectant solution of ethanol 71.8w / w%. A safe disinfectant made from food ingredients (food and food additives). High-concentration alcohol is effective against a wide range of viruses and bacteria.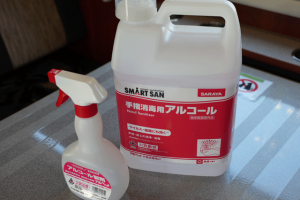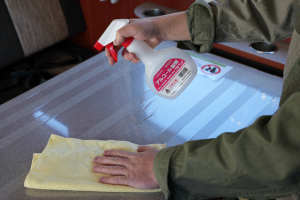 Full exemption from cancellation fee when infected with new coronavirus
If you are unable to go to the camper travel plan you were looking forward to due to the infection with the new coronavirus, we will not apply the normal cancellation policy under the following conditions, we will exempt the cancellation fee in full and refund the full amount.
①Reservation for which cancellation procedures have been completed by the day before the departure date.
②Reservation confirmed before the day when the positive of the new coronavirus is found (the date of PCR test, etc.).
③Make a reservation within one month from the day when the new coronavirus is found to be positive.
※The full cancellation fee exemption may end without prior notice depending on the situation. Please note.
【About the procedure of full exemption of cancellation fee when infected with new coronavirus】
Please send the proof (photograph possible) to us by e-mail.(info@campingcargate.com)
Materials to be submitted:
・A copy of a document certifying that you have been infected with covid-19 (medical certificate of a doctor, etc.)
・Copy of identity verification document (driver's license, etc.)
Response by issuing a state of emergency

Our store corresponds to "Rent-a-car store (rent-a-car business license Azuma Bus No. 2626)".
If the government or the capital requests a leave of absence, we may take a leave of absence under the guidance of the government. For customers who make reservations during the issue period, we may ask you to change the schedule or cancel the use, so we ask for your cooperation.
In addition, if there is no request for administrative leave, we will take measures against infectious diseases and carry out normal business. Please understand beforehand that the prescribed cancellation policy will be applied during normal business hours.