SAKURA2 Rear bunk bed model made by Japan Special Body Co., Ltd.
Only the best can exceed the best! A new model of Sakura, a domestic cabcon (truck-based) camper that has received a lot of attention in the industry, is already available! !! It is the only vehicle in Japan that can demonstrate the performance of the camper-specific chassis "Bikamu", which has undergone a design change exclusively for camper vehicles. The amazing electric capacity of 4 sub-batteries and 5 solar panels is a masterpiece.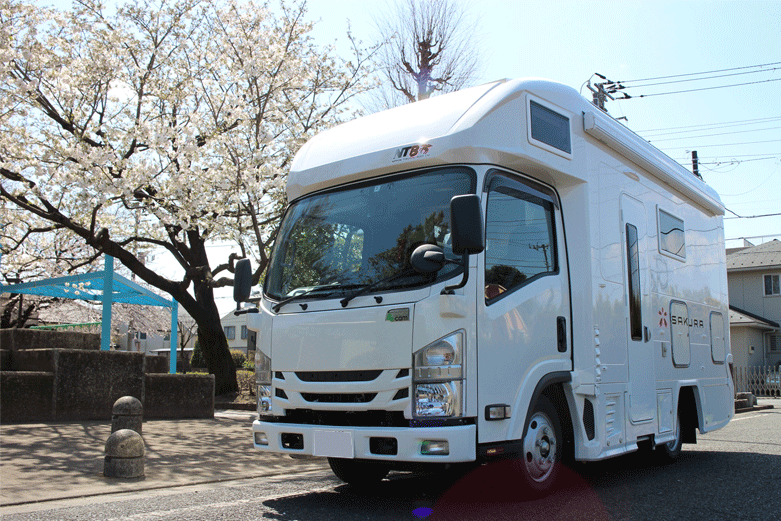 Price classification
1day
(24hour)
Return at 12:00
(+25%)
Return at 15:00
(+50%)
Return at 18:00
(+75%)
Season price
38,000円
+9,500円
+19,000円
+28,500円
High season price
44,000円
+11,000円
+22,000円
+33,000円
※This model requires a "quasi-medium-sized license" or higher depending on the gross vehicle weight. You cannot drive with an ordinary license (less than 3.5t).
| | |
| --- | --- |
| The original car | Isuzu Bikamu 1.5t |
| Shift / Fuel / Drive | AT/diesel/2WD |
| Width of Vehicle | 2,140mm |
| Riding capacity | 6 people |
| Model year | 2021year |
| | |
| --- | --- |
| Engine displacement | 3,000cc |
| Length of Vehicle | 5,230mm |
| Height of Vehicle | 3,000mm |
| Sleeping capacity | 6 people |
| Vehicle total weight | 4,410kg(Semi-medium size) |

Point1
Chassis for camper van "Bikamu"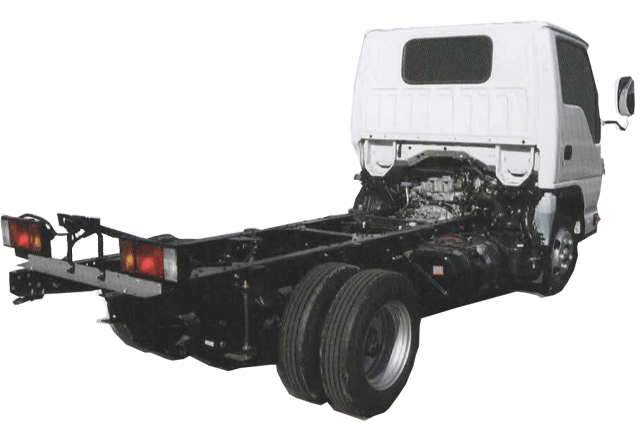 "Bikamu" developed by Isuzu Motors as a chassis for camper vans. This is the only model currently adopted. The best ride quality in the industry! The "Bikamu" is a specially designed suspension that provides unrivaled ride quality and outstanding driving stability.

Point2
Home air conditioner available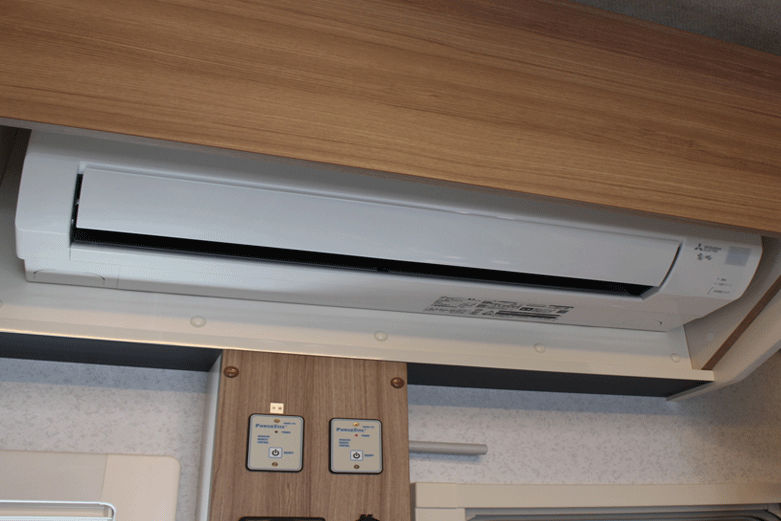 SAKURAⅡ is equipped with 4 amazing sub-batteries, making the best use of the load-bearing performance of "Bikamu"! The sub-battery alone enables long-term operation of home air conditioners. Five solar panels are mounted on the roof! It has sufficient performance for replenishing electric power. It is a model that can be done because it is a dedicated body that can withstand the load.

Interior / exterior
※Click to enlarge
Check the vehicle with a video
※Audio will be played during playback.

Equipment details
| | | |
| --- | --- | --- |
| ETC | Living terrestrial digital TV + DVD / Blu-ray playback deck | Hard disk navigation |
| Back monitor | Side awning | FF heater |
| Large sink | 65L refrigerator | Indoor LED lighting |
| Solar panel (5 sheets) | microwave | 100V external power supply |
| Large capacity sub-battery | Running charge | Rearview mirror with built-in rearview mirror |
| Shimizu tank(20L) | Drainage tank(20L) | |